Your Future is Now
Financial success doesn't happen by chance. It has much more to do with choice. Transforming aspirations into actuality takes acumen, hard work, discipline and strategic financial planning.
When it comes to your financial goals, each decision you make and action you take will have a significant impact on your future financial circumstances. A good financial blueprint will lay out what you need to do today to achieve your goals tomorrow.
When it's a matter of planning for the future, realizing the need to take greater control over your financial life is the first step. Choosing someone who has the ability and resources to best address those needs is the next.
As your Wealth Management Advisor, James Lovell will listen, clarify and help prioritize your goals and aspirations before developing a financial strategy designed to help you achieve your vision for the future.
Let Jim Lovell help you ensure your financial future is all you want it to be.
Integrated Retirement Strategies
Jim Lovell is quoted in a Wealth Management Channel Magazine article on using an integrated retirement strategy to help ensure financial security through sound planning that is customized for a client's needs.
Click here to request a copy of the article.
A New Approach to Retirement Planning—Exclusively from Northwestern Mutual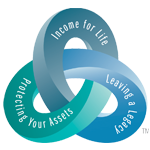 Imagine being confident that your income will last throughout your retirement years—despite changes in the economy or how long you live. Northwestern Mutual's retirement income planning process is designed to help provide you with a steady income stream for as long as you live. Learn more.
Plan Now for Your Future
Financial success doesn't happen by chance; it has much more to do with choice. Transforming aspirations into actuality takes acumen, hard work, discipline and strategic financial planning.
Life's complexities leave little room for "standard" approaches, so Jim uses a four-step approach in working with his clients:
Discovery: Identify Vision & Goals
The first phase begins by identifying vision and goals. This is called the Discovery phase and this is where we identify your vision and goals to gain clarity around the current planning gaps.
Creative Solutions: Think about the Solution
The second phase is the Creative Solutions phase. In this phase we collaborate and discuss solutions to close the planning gaps that have been identified.
Strategy Deployment: Implement the Solution
The third phase is the Strategy Deployment phase. In this phase we implement the solutions specifically designed to close the planning gaps necessary to accomplishing the goals.
Results Management: Sustain the Results
The final phase is the Results Management phase. In this phase we established a plan to manage and sustain the results, providing the confidence the plan will work over time.
Jim Lovell's planning process is unique. He starts at a different plane than other advisors - above the planning horizon, focusing on helping you clarify your Mission, Vision, Values and Goals.
Jim then focuses on the issues below the horizon – Strategies, Tactics and Tools.
By staying above the horizon and gaining clarity around your goals, Jim can help you make wise choices about the solutions below the planning horizon.
Working in the best interests of his clients is Jim's business, and he takes this role very seriously.
Whether you're concerned for your own planning needs, your family or your business, Jim Lovell can help you find the right answers.

Copyright 2019 The Legacy Companies, LLC. Concepts used in these materials used with permission from The Legacy Companies, LLC. Legacy Materials and Concepts are only made available to advisors in the Fee-Based Financial Planning program at Northwestern Mutual Wealth Management Company.
The Northwestern Mutual Difference
We make plans for people, not just money. So no matter your goals, we have access to top rated products and services to help you meet each one.
Best Life Insurance Company ranked by NerdWallet, 2019 to 20201
AAA, Aaa, and AA+ the highest financial strength ratings of any life insurer from all four major rating agencies2
Top 10 U.S. Independent Investment Broker-Dealers3
1©2017-2020 and TM, NerdWallet, Inc. All Rights Reserved.

2Northwestern Mutual continues to have the highest financial strength ratings awarded to any U.S. life insurer by all four of the major rating agencies: A.M. Best Company, A++ (highest), April 2020; Fitch Ratings, AAA (highest), August 2020; Moody's Investors Service, Aaa (highest), December 2020; S&P Global Ratings, AA+ (second highest), June 2020. Third-party ratings are subject to change. Ratings are for The Northwestern Mutual Life Insurance Company and Northwestern Long Term Care Insurance Company.

3Measured by 2020 total revenues. Ranking for Northwestern Mutual Investment Services, LLC. Sources: Financial Advisor magazine and Investment News, April 2021.